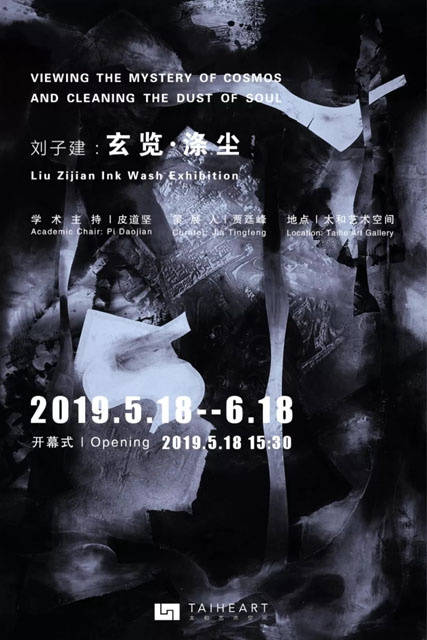 玄览·涤尘——刘子建水墨艺术展
Viewing the Mystery of Cosmos and Cleaning the Dust of Soul —— Liu Zijian Ink Wash Exhibition
学术主持 | 皮道坚
Academic Chair | Pi Daojian
策展人| 贾廷峰
Curator | Jia Tingfeng
展览时间 | 2019年05月18日 — 06月18日
Duration |  18th May. 2019 — 18th June. 2019
开幕酒会 | 2019年05月18日(周六)15:30
Opening reception | 15:30,18th May. 2019
展览地点 | 太和艺术空间
Exhibition Venue | Taihe Art Gallery
地址 | 北京市朝阳区酒仙桥路798艺术区2号院B10
Add | 2 Jiuxianqiao Rd B10 Beijing 798 Art Zone, Chaoyang, Beijing, China, 100096 
Email | info@taiheart.com
Website | taiheart.com

伟丽 Grand beauty
宣纸水墨 Chinese ink on rice Paper 97 x 398 cm  2019
玄览·涤尘
文/皮道坚
刘子建是"实验水墨"运动的主要发起者之一,是一位20世纪90年代曾经在艺术实践与理论论辩两条战线同时出击,至今仍坚持"实验水墨"运动初衷,坚守在水墨媒材平面绘画领域的艺术家。他曾自言要以"东方的智慧和水墨表现形式"来关注与表达"现代社会物质高度发展带来的灾难性后果"这一主题。从1992年创作被命名为《黑色空间》的墨象绘画开始,到2007年创作《垂丽的天象》系列、2011年创作《苍烟落照》系列,刘子建近二十年的持续关注与表达,让我们见证了一位当代水墨艺术家的精神图像生产历程。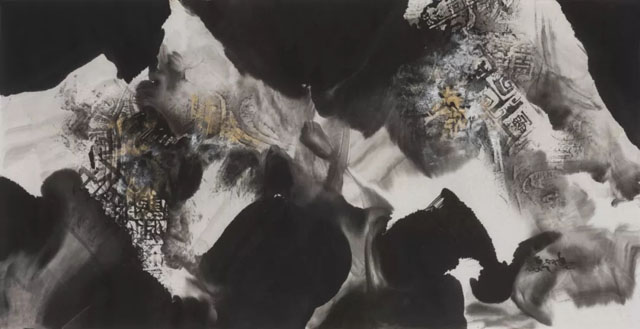 婉娈之五 A sense of elegance V
宣纸水墨 Chinese ink on rice Paper 68 x 136 cm 2017
本次展览的学术主题"玄览·涤尘"来自于刘子建2011年后新作的艺术风格演进和精神内涵升华。"玄览"意谓"览相观于四极兮,周流乎天余乃下"(《离骚》),是来自古老楚文化的审美观照方式,也指艺术家语意丰厚、能指寥廓,"玄之又玄,众妙之门"(《老子》)的当代水墨语言范式。"涤尘"乃刘子建的审美诉求,是中国传统山水画美学经典论述"澄怀观道"的当代版,是超脱与升腾之审美理想的当代水墨演绎。刘子建对架上绘画视觉性生成的严格要求,和对新水墨语言持之以恒的实验、建构与完善,都鲜明地体现在他的这批新作之中,其早期纵横捭阖的现代水墨风格已演变为充满生命律动神秘的天象,直指令我们永远惊叹和敬畏的苍穹。
太和艺术空间一直致力于优秀当代水墨艺术的传播与推广,此展乃该空间当代水墨艺术学术梳理的重要项目之一。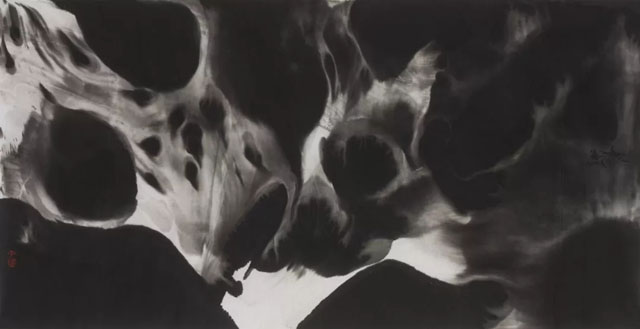 婉娈之六 A sense of elegance VI
宣纸水墨 Chinese ink on rice Paper 68 x 136 cm 2017
Viewing the Mystery of Cosmos and Cleaning the Dust of Soul
By Pi Daojian
As one of the main initiators of the "Experimental Ink and Wash" Movement, Liu Zijian is an artist who used to focus on both the artistic practices and theoretical debate in the 1990s, and still insists on the original intention of the "Experimental Ink and Wash" Movement and sticks to the field of plane painting with ink wash as the media material. He once said that he would pay attention to and express the theme of "disastrous consequences caused by the high development of material progress in the modern society" with "oriental wisdom" through "the form of ink wash". From the ink figurative painting named "Black Space" created in 1992, to the series of "Bright Celestial Images" created in 2007 and the series of "Misty Clouds and Soft Sunset" created in 2011, Liu Zijian's continuous attention and expression in the past 20 years enabled us to witness the spiritual image production process of a contemporary ink and wash artist.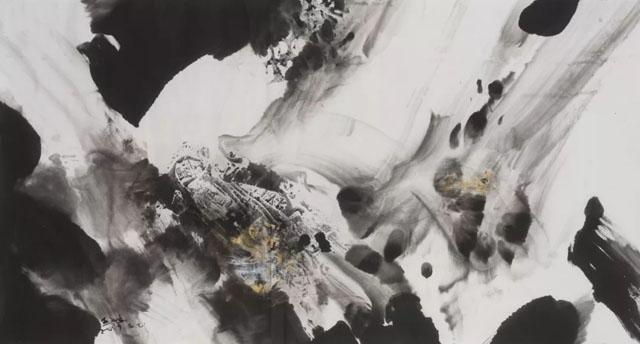 .

云构之一 Cloud structure I
宣纸水墨 Chinese ink on rice Paper 97x180cm 2019
The academic theme of this exhibition "Xuan Lan · Di Chen" originates from the evolution of artistic style and the sublimation of spiritual connotation of Liu Zijian's new works after 2011. "Xuan Lan" originates from "touring around all corners of the world and viewing the mystery of cosmos" (Li Sao), which is a way of aesthetic contemplation from the ancient Chu culture. It also refers to the rich and profound connotations and vast and wide perspectives of the artist, and the contemporary ink language paradigm from "Being extremely mysterious and abstruse, nature is the door of all secrets" (Lao Tzu).  "Di Chen" is the aesthetic appeal of Liu Zijian. It is the contemporary version of the aesthetic classic exposition of "observing the truth of nature with a clear and pure mind" in the traditional Chinese landscape painting, and also the contemporary ink demonstration of the aesthetic ideal of detachment. Liu Zijian's strict requirement for the visual generation of easel painting as well as the experiment, construction and perfection of the new ink language, are vividly reflected in his new works. His early form of ink and wash painting has evolved into mysterious celestial images full of rhythm of life, centering on the firmament which we amaze and awe. 
Taihe Art Gallery has always been committed to the dissemination and promotion of outstanding contemporary ink art, and this exhibition is one of the important projects of Taihe Space for the academic presentation of contemporary ink art.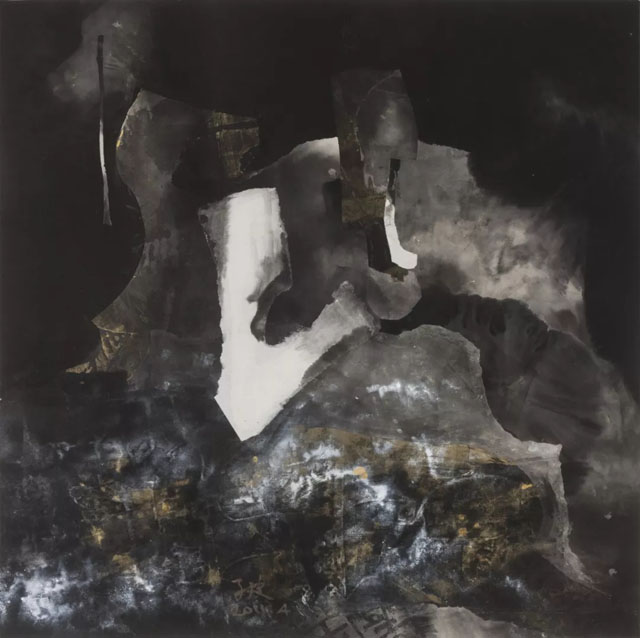 若锦之二 Just as brocade II
宣纸水墨 Chinese ink on rice Paper 68 x 68 cm 2011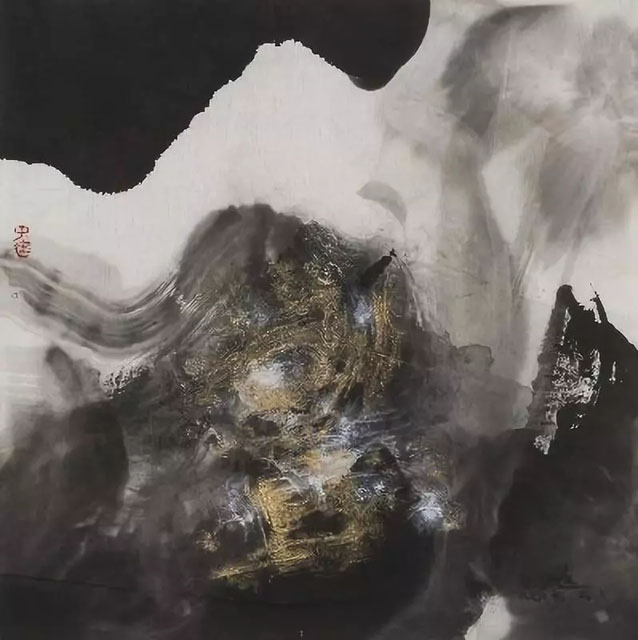 诡丽之三 Fantastic Gorgeous III
宣纸水墨 Chinese ink on rice Paper 68 x 68 cm 2018
 |关于艺术家 |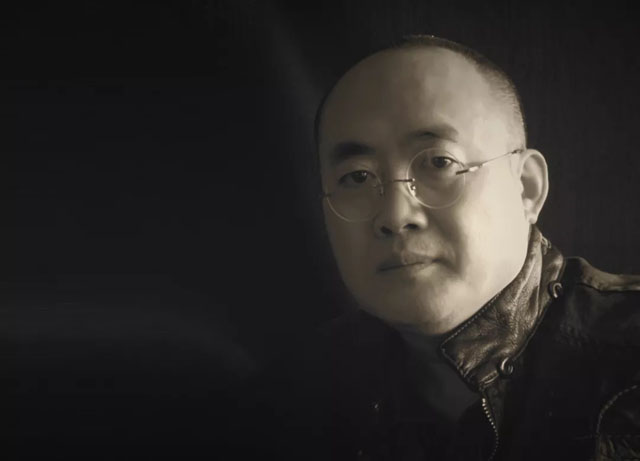 艺术家刘子建 Artist Liu Zijian
刘子建1956年生于湖北省荆州市。1983年毕业于湖北美术学院中国画专业。深圳大学美术系教授,中国新水墨画院副院长,中国国家画院都市水墨研究院研究员,广东省中国画学会理事,深圳画院签约画家。
刘子建是中国实验水墨画的代表性画家,从上世纪80年代开始抽象水墨画的创作,他的创作实践与理论研究对1990年代以来的中国画现代化进程起了积极的推动作用。艺术成就入编多种版本的艺术史,出版多部个人专著及画册,作品频繁参加国内外重要的展览,代表作品更是广为国内外美术馆、艺术机构、收藏家及爱好者收藏。
Liu Zijian was born in Jingzhou City, Hubei Province, in 1956. He graduated from Hubei Institute of Fine Arts in 1983, majored in Chinese ink painting. He is currently a professor at Fine Arts Department of Shenzhen University; also he is the vice president of China New Ink Painting Institute, researcher of Urban Ink Art Research Institute of Chinese National Academy of Painting, Director of Guangdong Chinese Painting Society and the Contractual Artist of Shenzhen Painting Academy.
A representative figure among the Chinese experimental ink painters, Liu created his abstract ink painting since 1980s. His art practice and theoretical research played a positive role in the process of modernization of Chinese ink painting. His art achievements are included in many books of art history. He had published a great deal of treatises, monographs and artwork album. His art works were shown on many important exhibitions at home and abroad; those representative ones were collected by art museum, art organizations, collectors and art lovers from domestic and overseas.